It all started
from one question!
Adventure Van is a project that I have been working on all my life. I spent all my money on modifications of cars from sports cars to off-road vehicles and campers. Active spending free time and travelling in self-made vans have become my greatest passion.
However, it was in 2016, during a trip to Europe and various publications of photographs on camping forums, that people started to ask me if the vehicles are produced professionally or as a hobby and if I could make them based on my own idea "for the customer".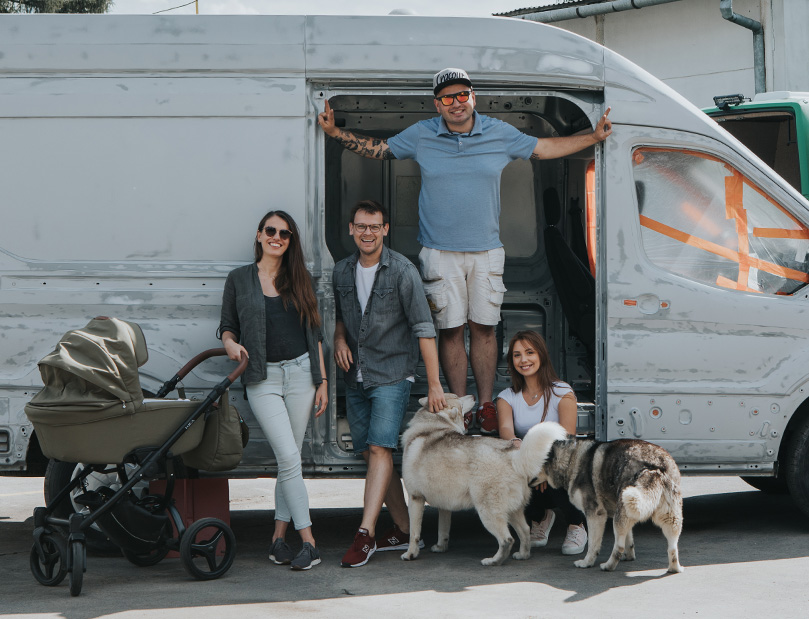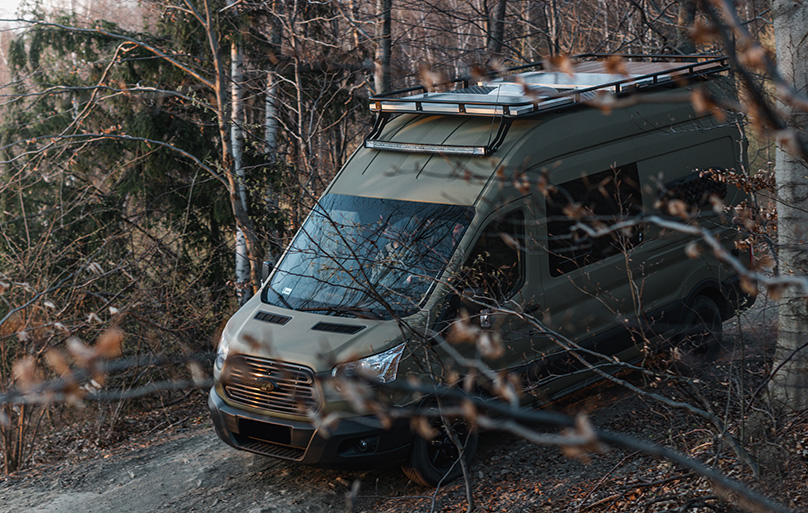 At that time I started a Facebook hobby page called Adventure Van Camper Conversions. Fate also wanted me to have the possibility of a short 4×4 Sprinter trip that same year. Since then, the passion for building has turned into a professional company in which I don't accept any compromises or easy solutions.
Currently, our vans have reached the farthest (couple of them returned from long period travels!) to the Balkans, Africa, South America, Central Asia and many Asian countries. Thanks to multiple journeys of our own and good contacts with our customers, we gain valuable experience, which allows us to create vehicles with a specific purpose.
Unique, equipped with proven technologies and natural finishes giving a unique feeling in any way. We create more than just a product, we create the Adventure Van!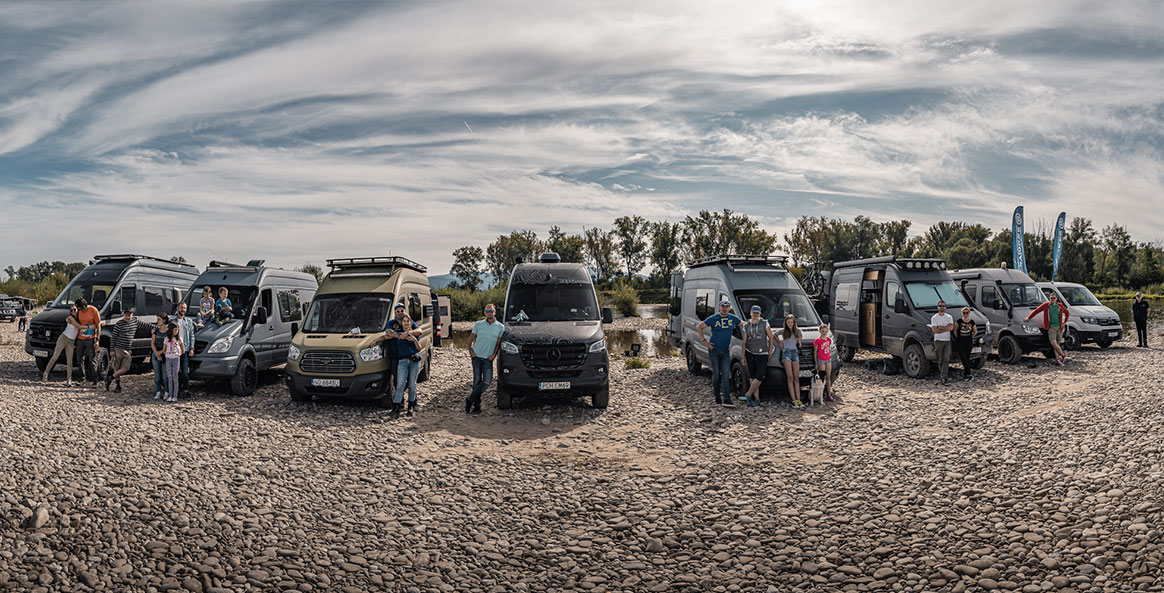 We want to help people explore the world without compromises in vehicles designed for their individual needs. All this in harmony with nature! Our 4×4 Vans will take you on a great adventure!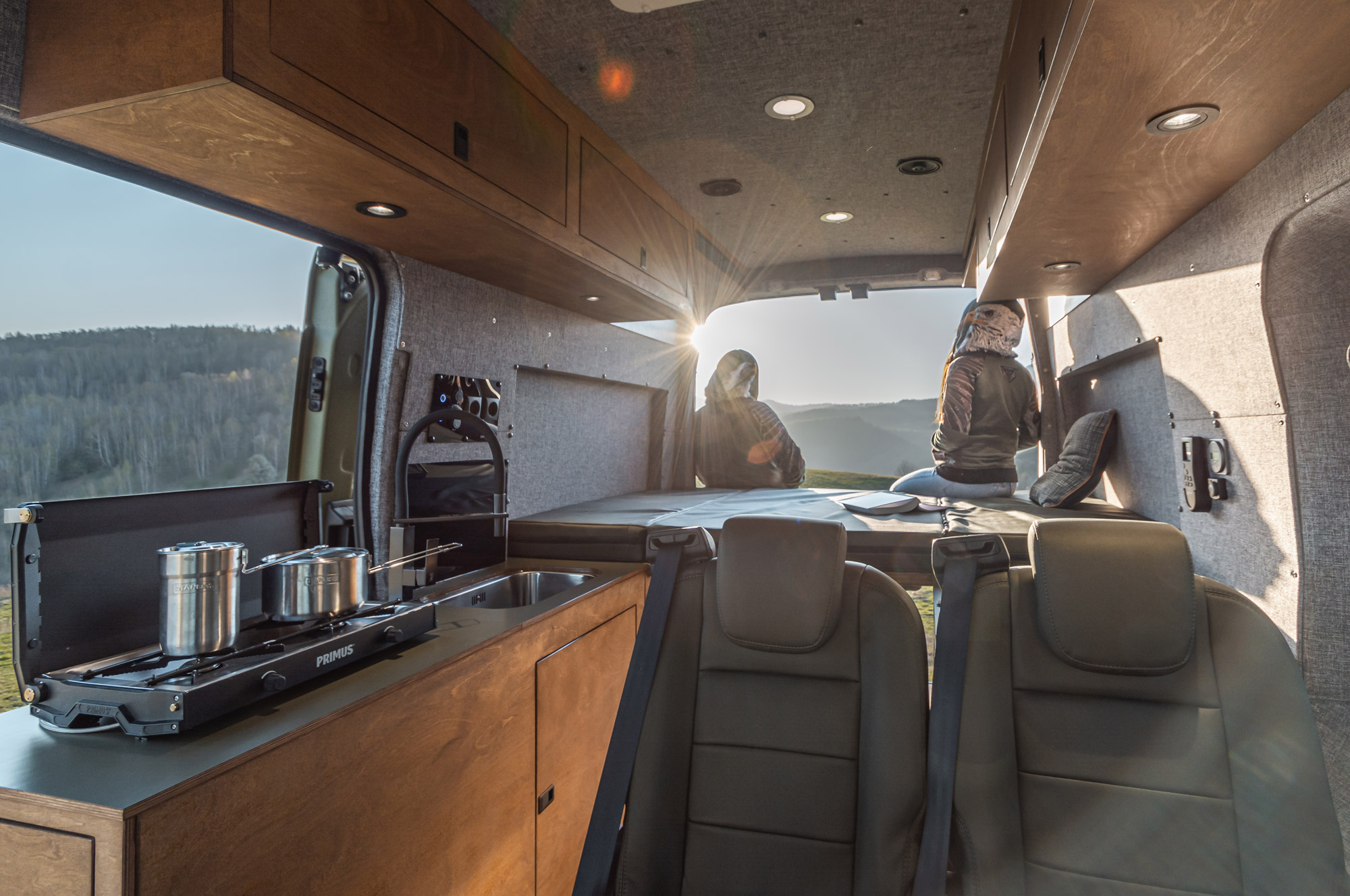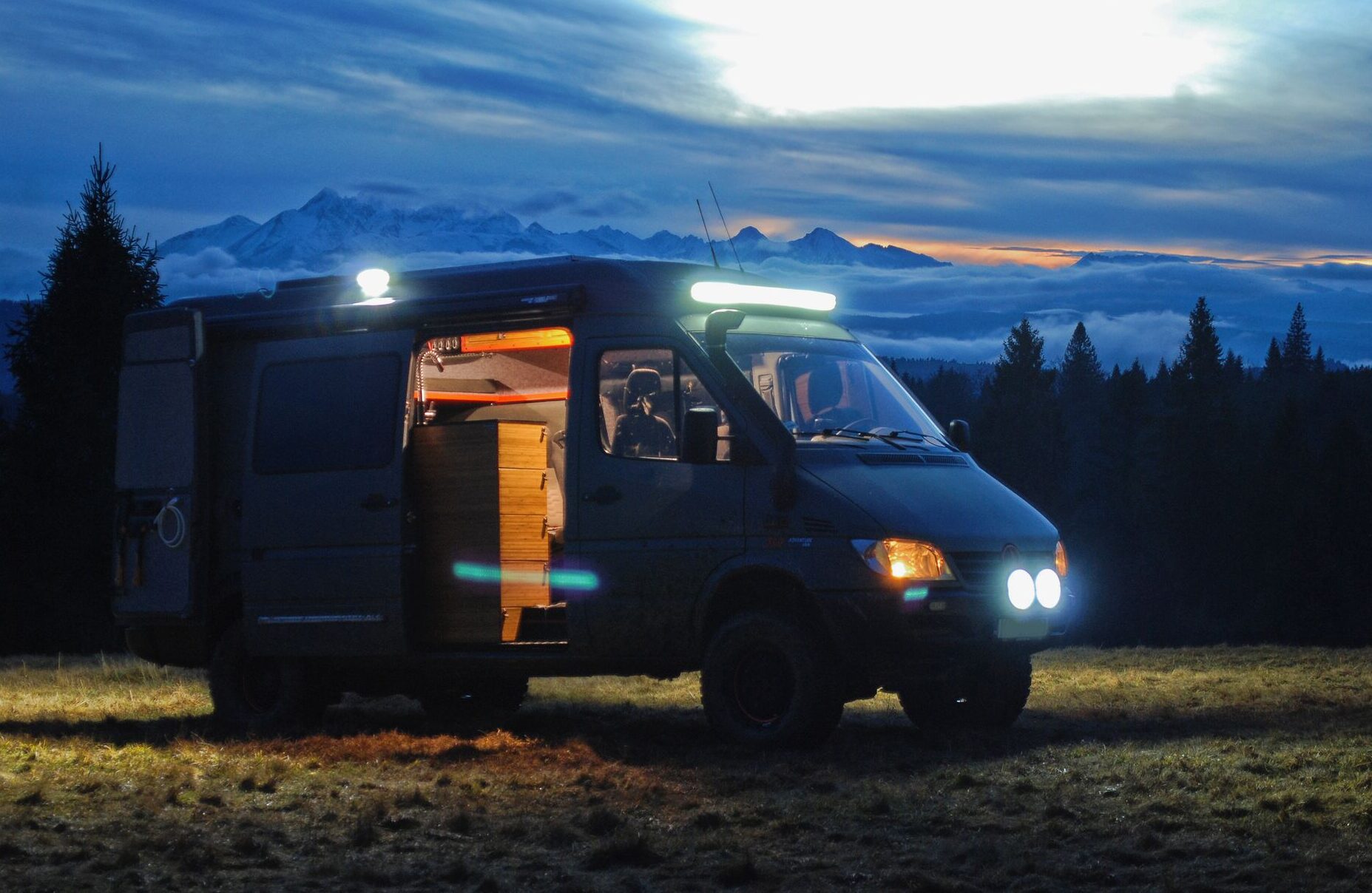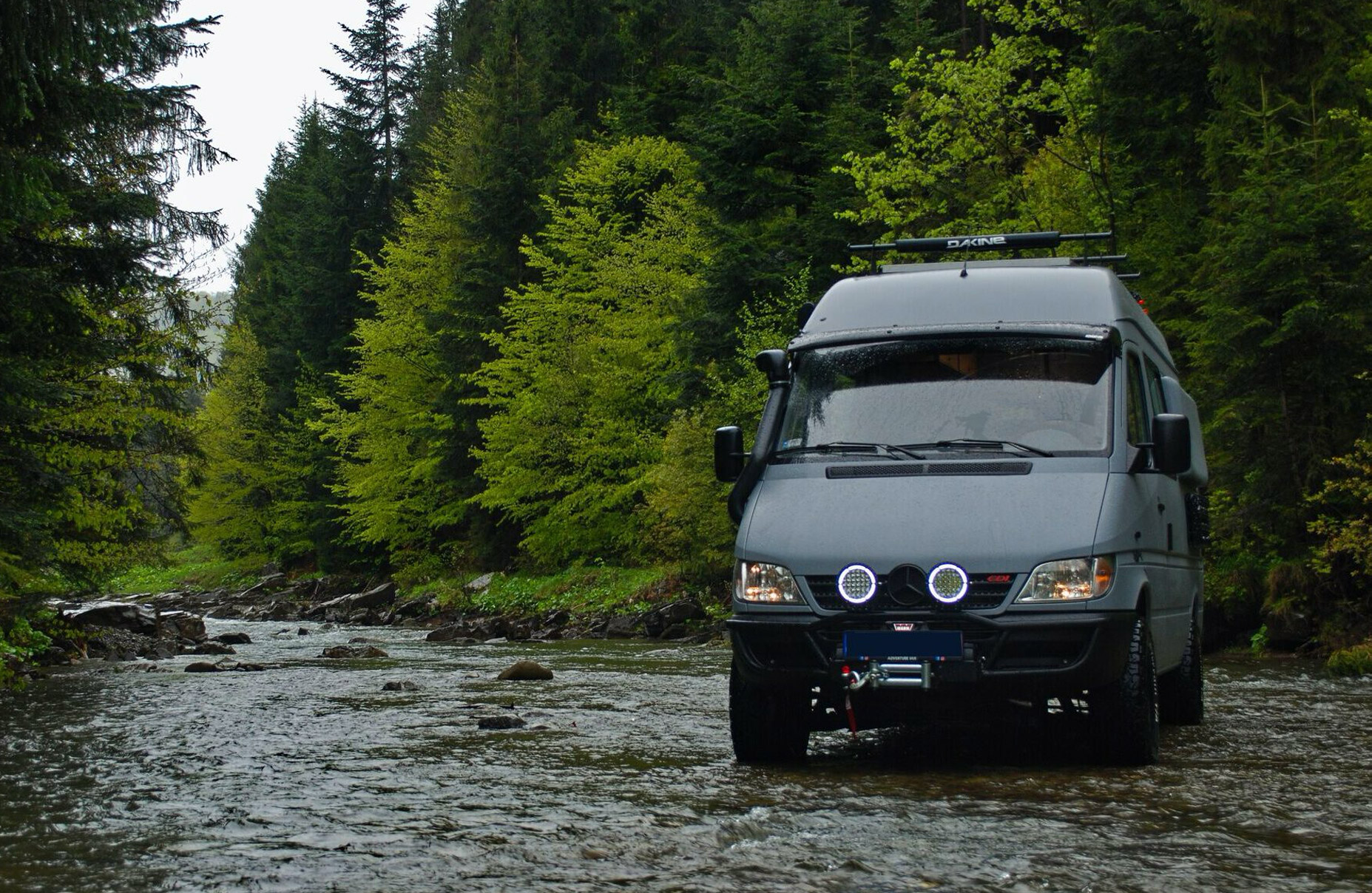 We have been gaining experience for years from our own travels and tests on our vehicles. We believe that this isn't enough! That is why we work with other experienced travelers who can share their adventures, experiences and conclusions with us. Our customers travel across Europe, the Balkans, South and North America, Africa, Central Asia or the Middle East. This gives us invaluable databases that help us create new technologies, solutions and prepare vehicles for specific conditions and goals. We always accompany them online during their travels, which can reach up to 48,000 kilometers per year!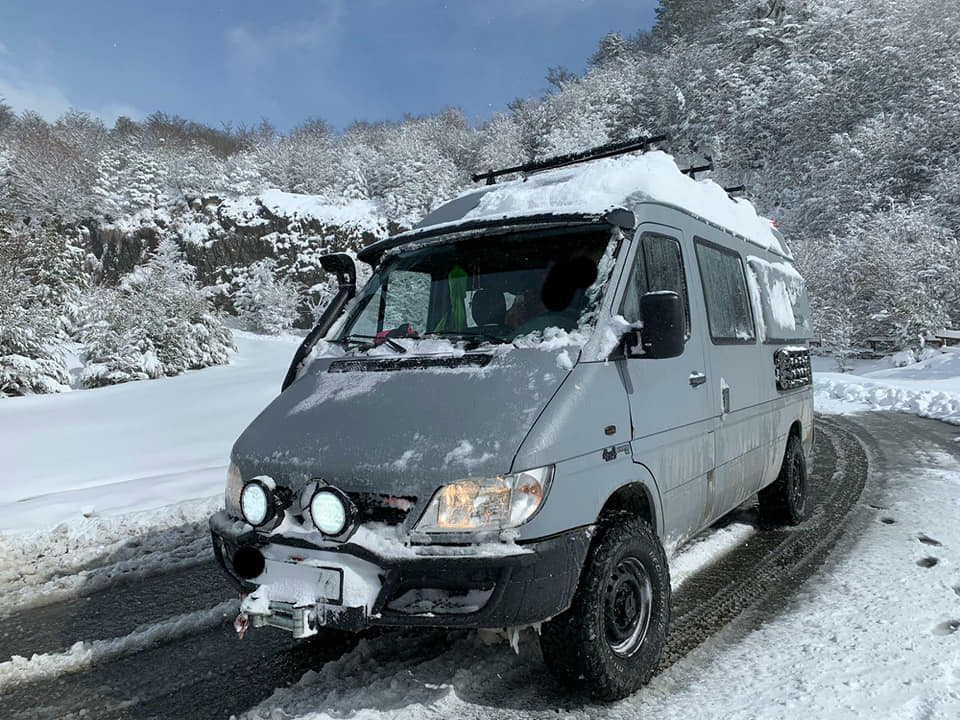 We build and equip only with top quality products – no compromises! We ensure the availability of spare parts and even worldwide guarantee . We use devices produced by Victron Energy, Mastervolt, Redarc, Webasto, Eberspacher, Dometic, Warn, Fox Shocks, Pedders, Safari, ARB BF Goodrich, Yokohama, Mickey Thompson FAG, Oberaigner Automotive and many others. Together with various professionals we create unique off-road accessories. We always focus on their strength and original design!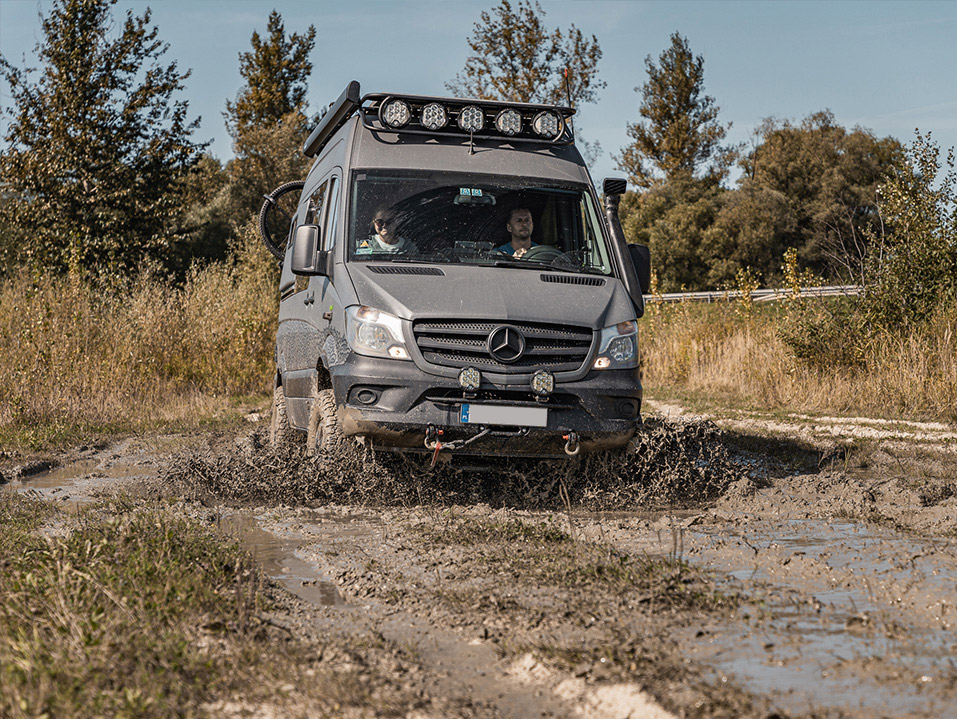 The interiors of our Adventure Vans are built from natural materials in technology designed for 4×4 vans. We like modern design and we like to use BIO solutions. We are proud of our selection of materials, some of them are gained from recycled products! This allows us to take care of our planet! We select each component carefully, making sure that none of them is harmful – on the contrary!